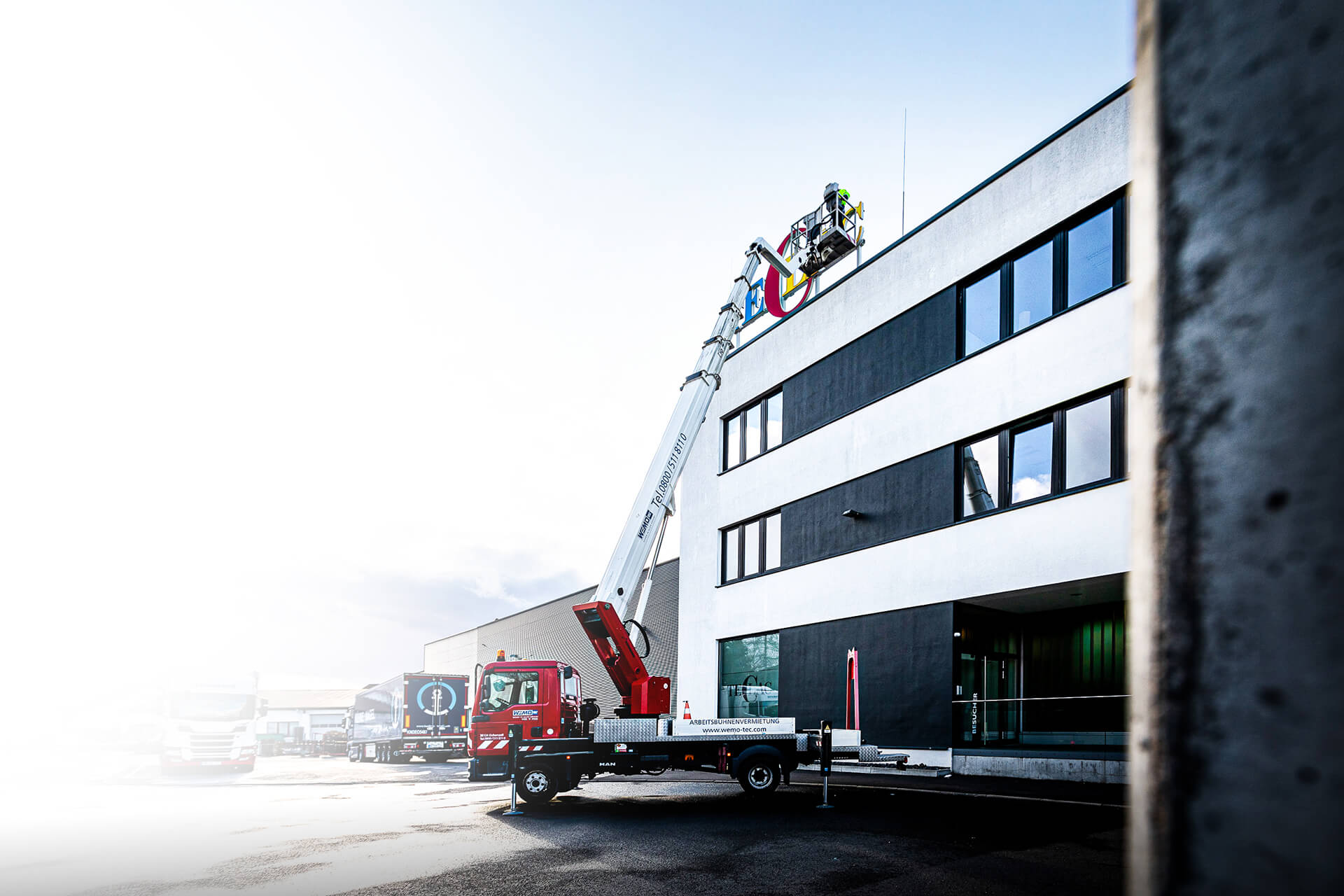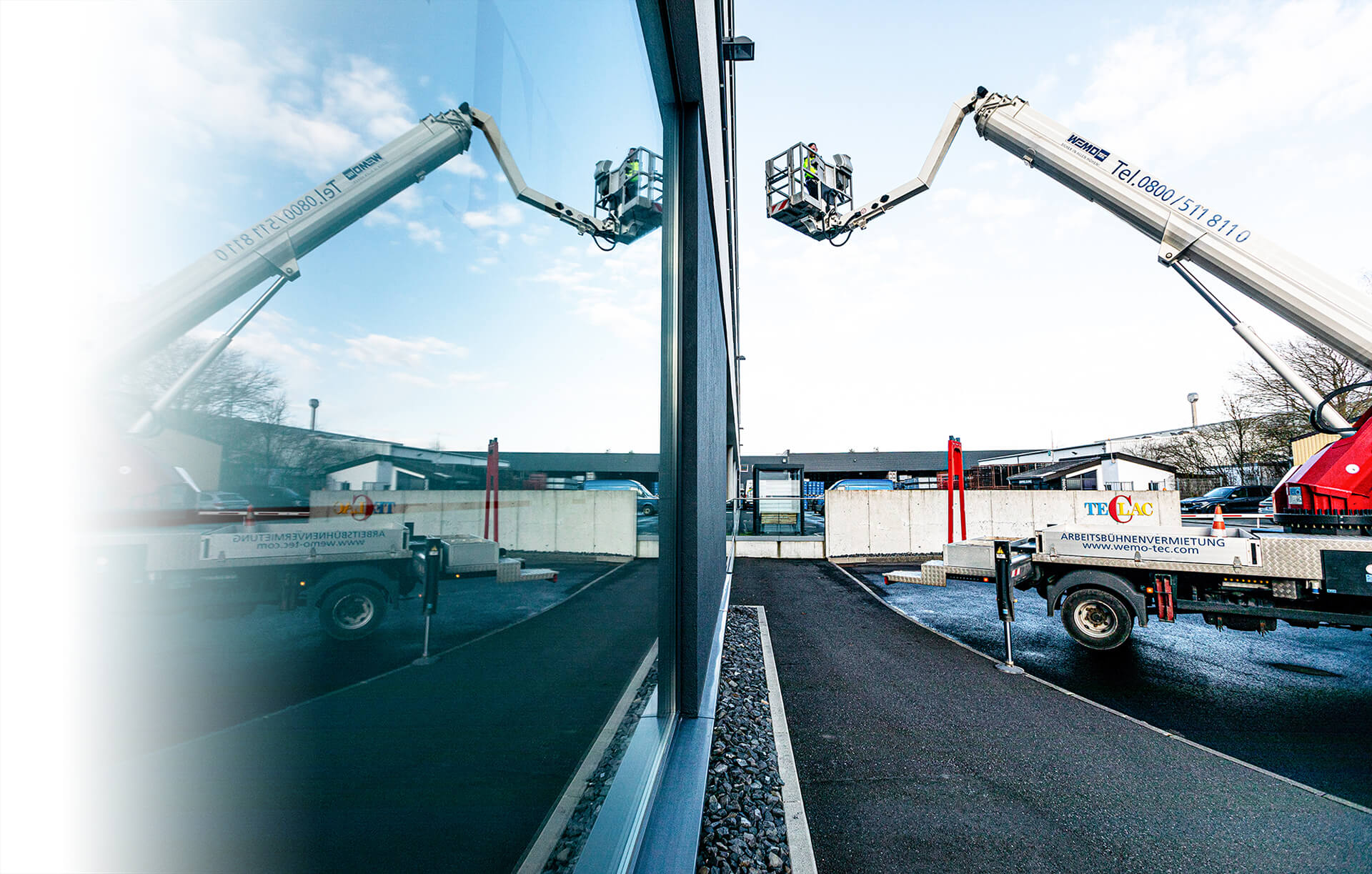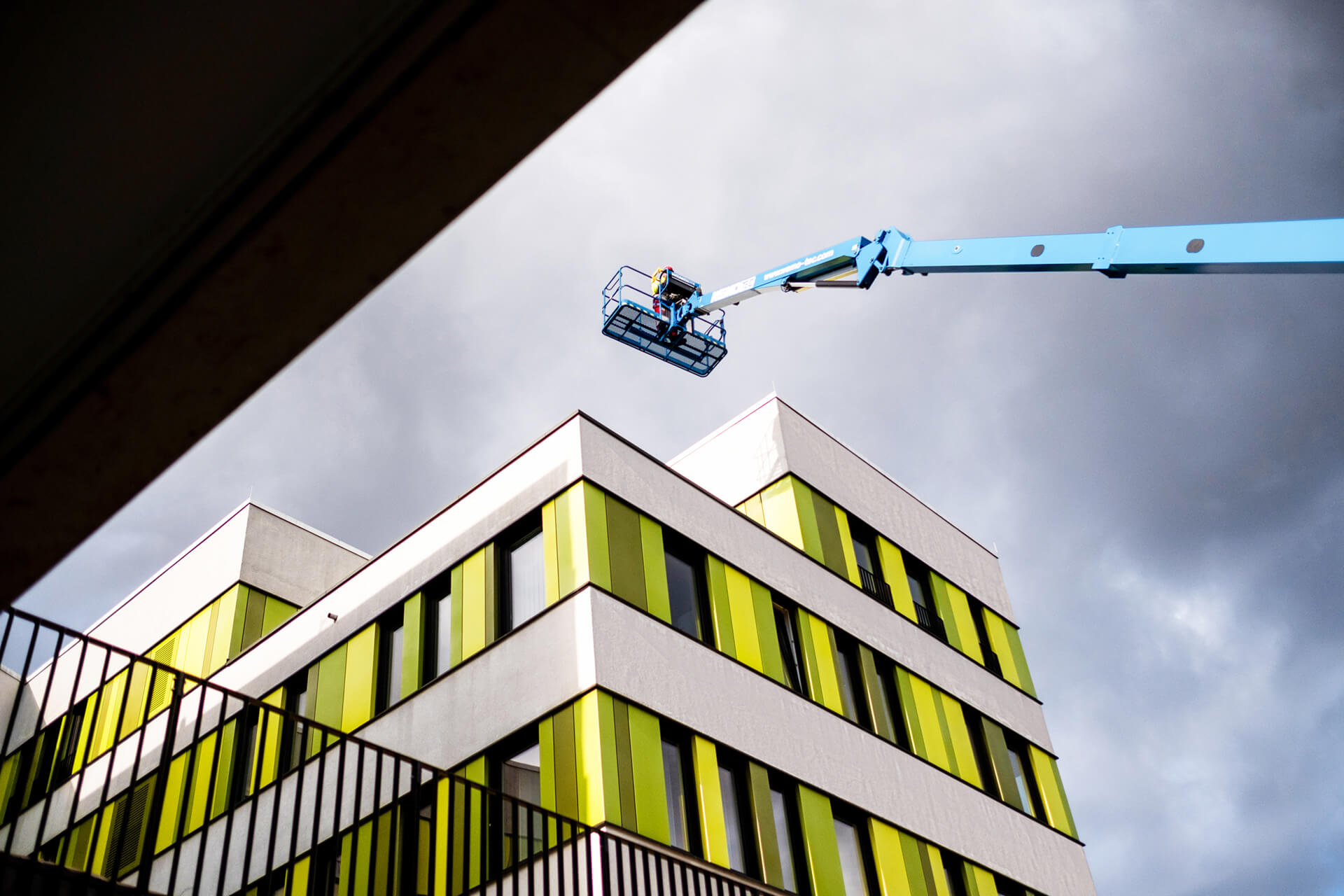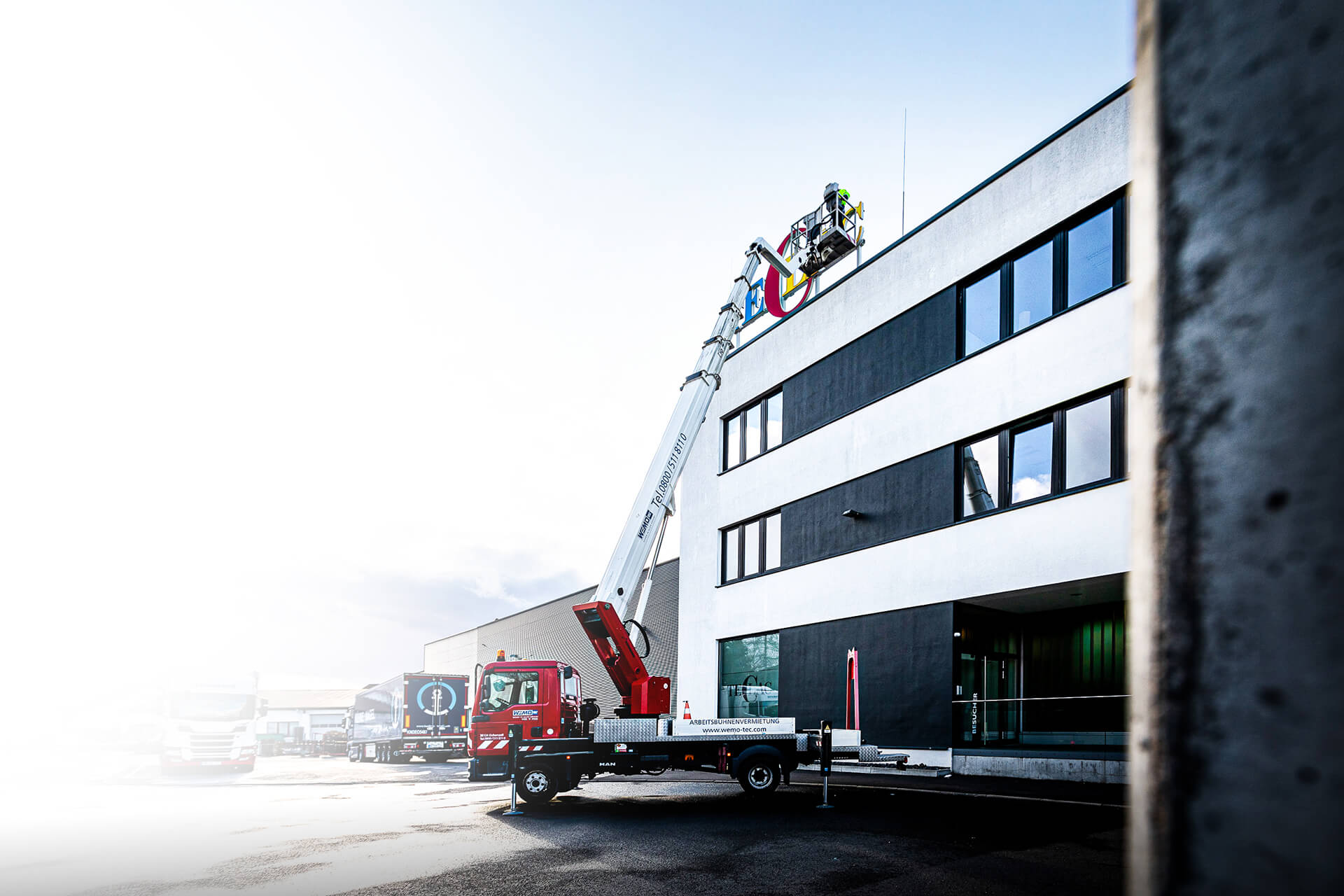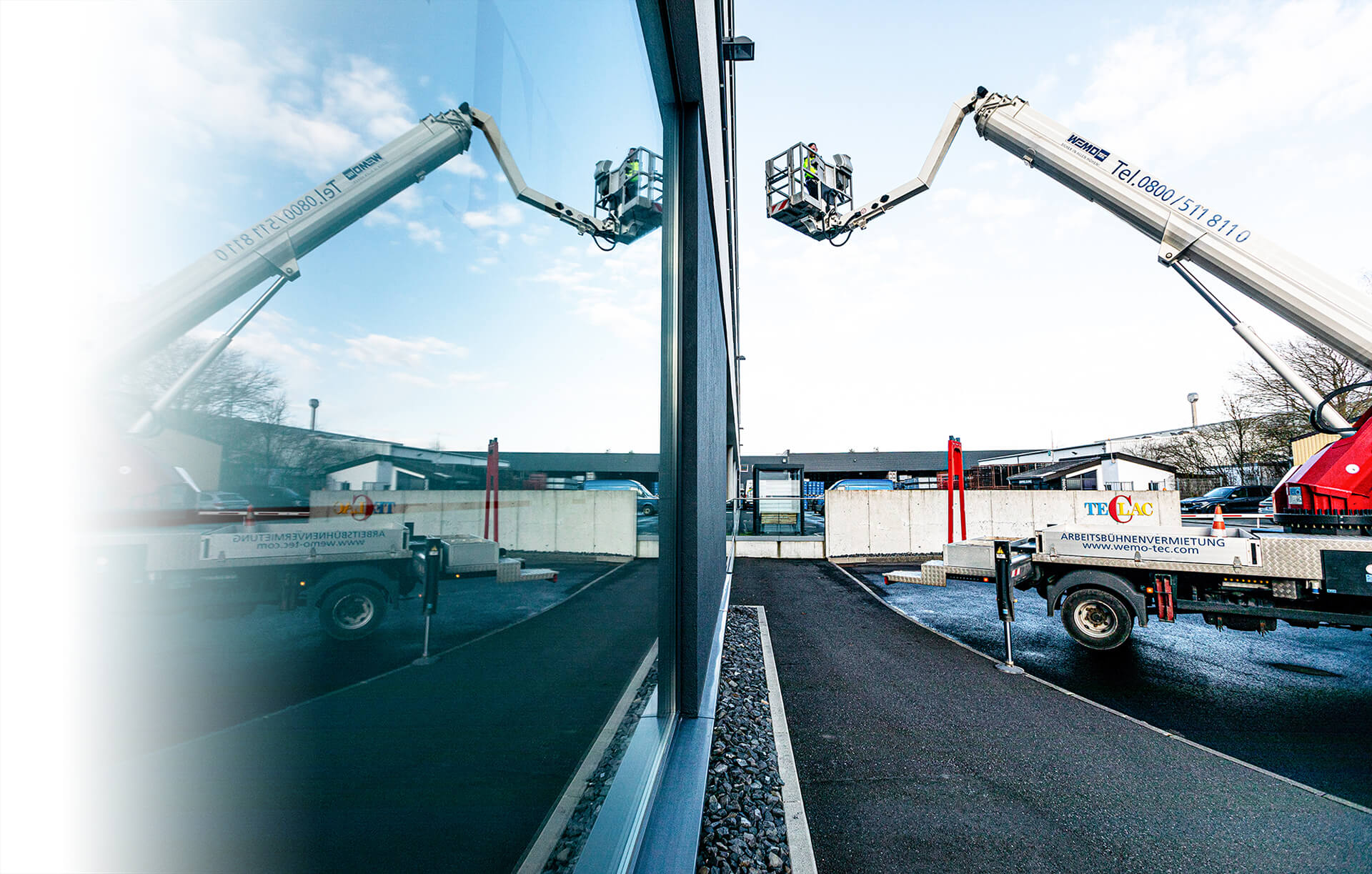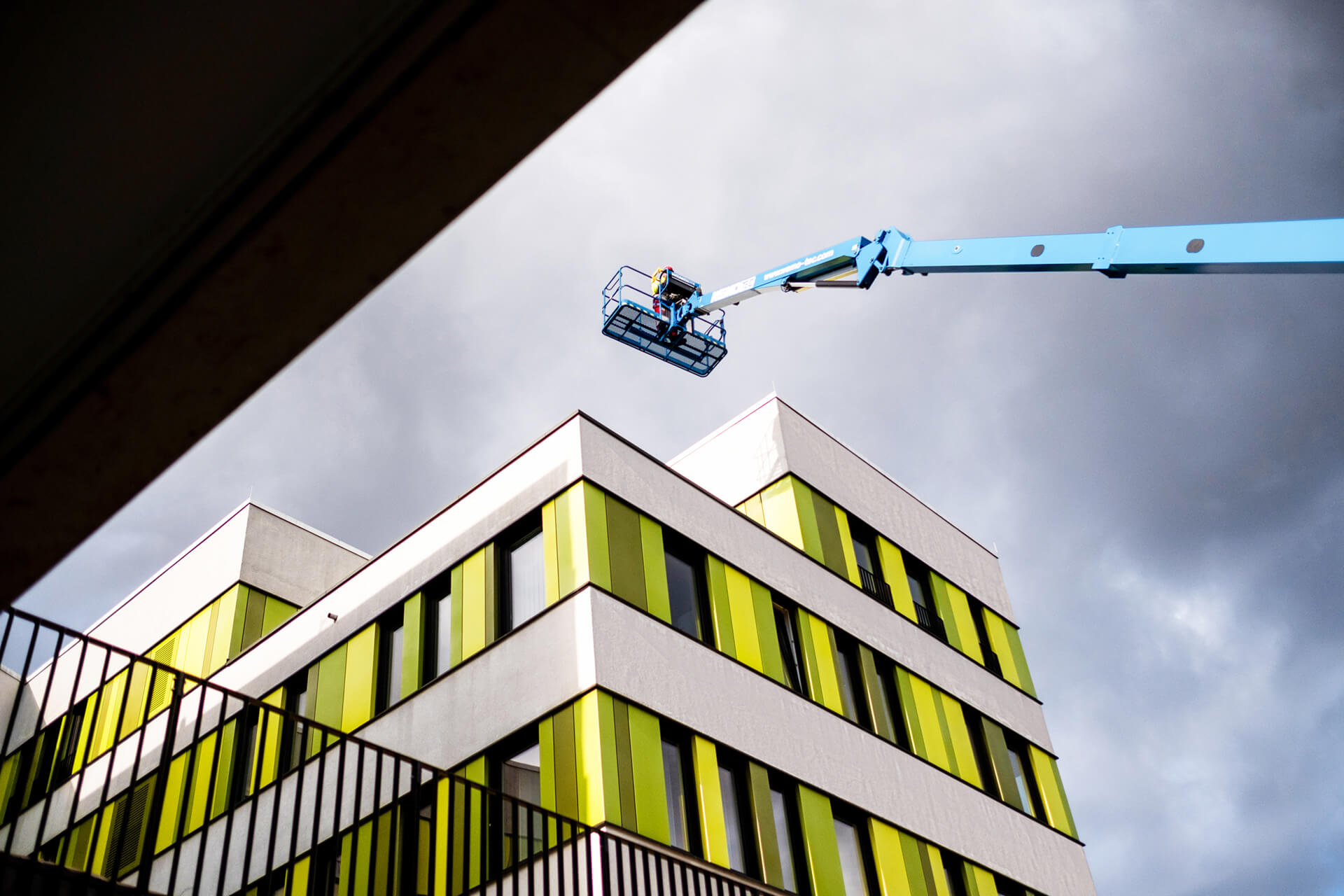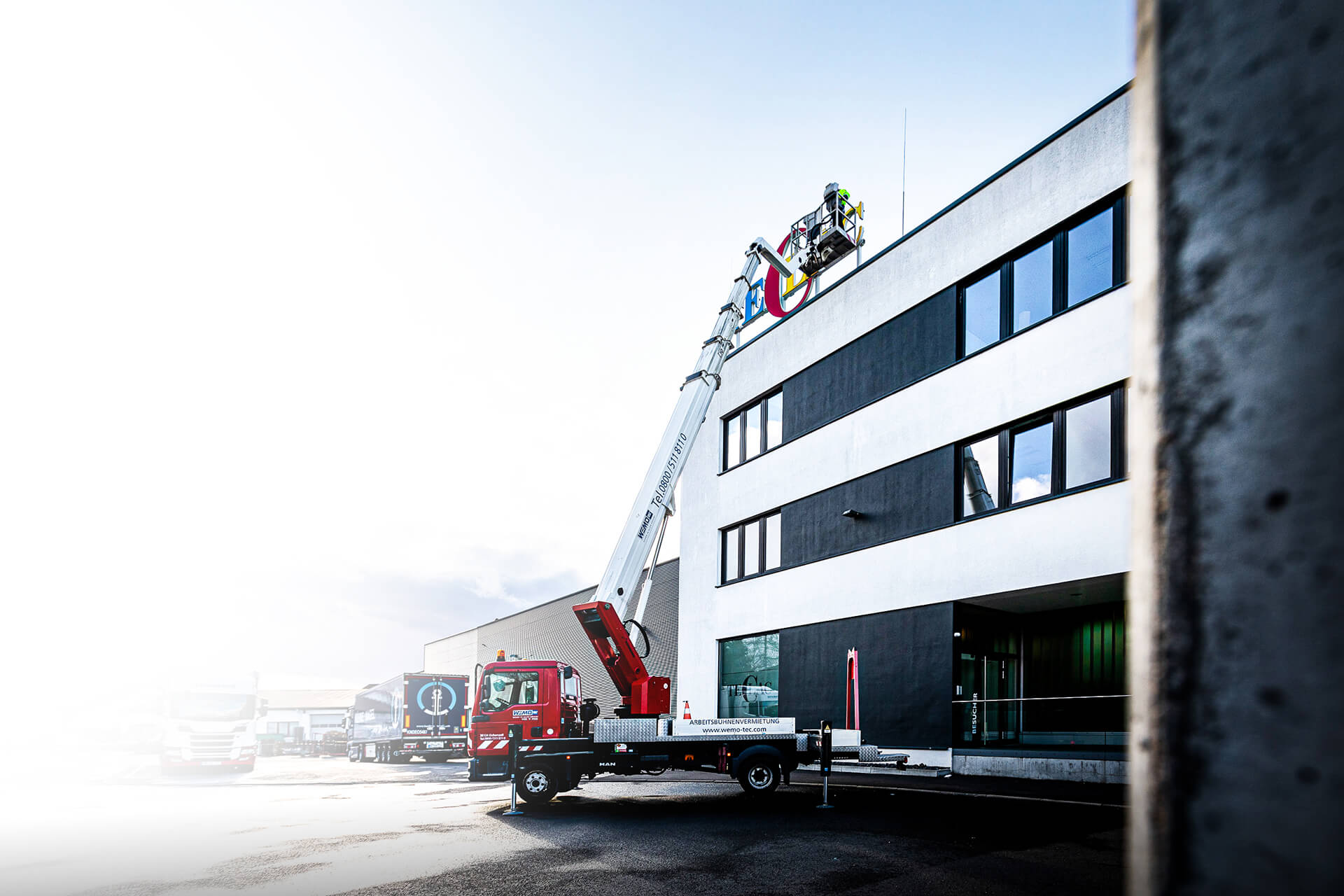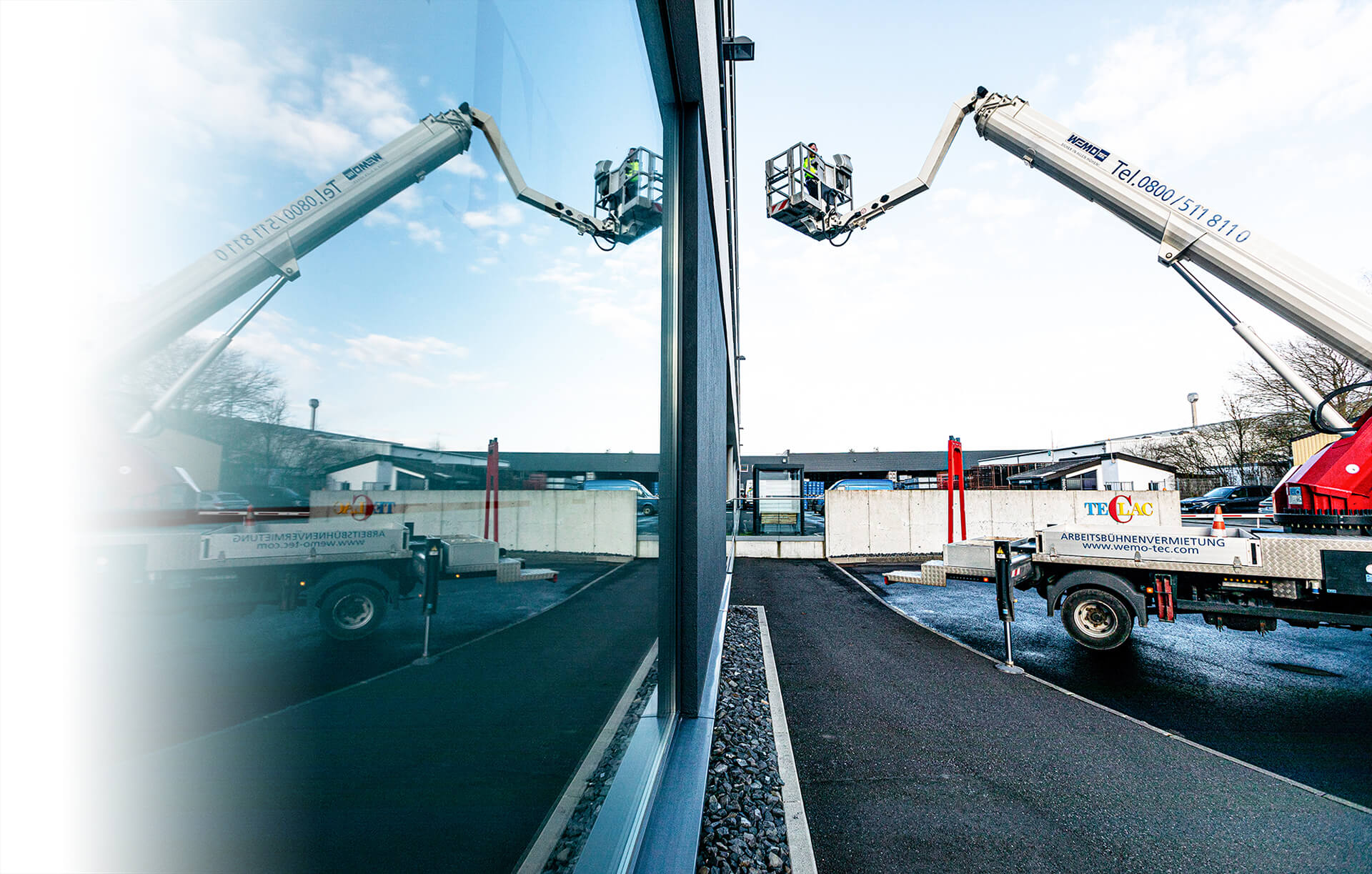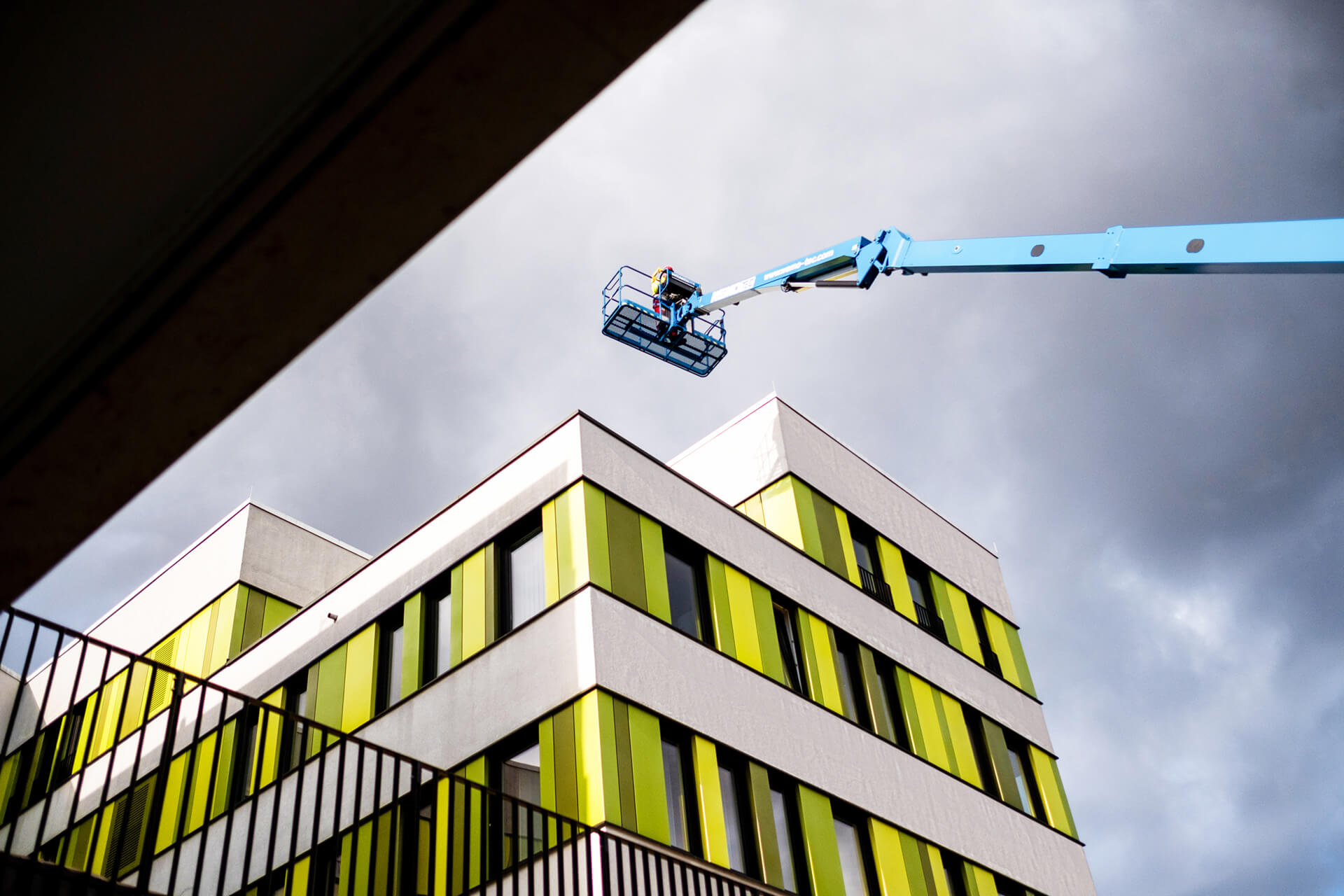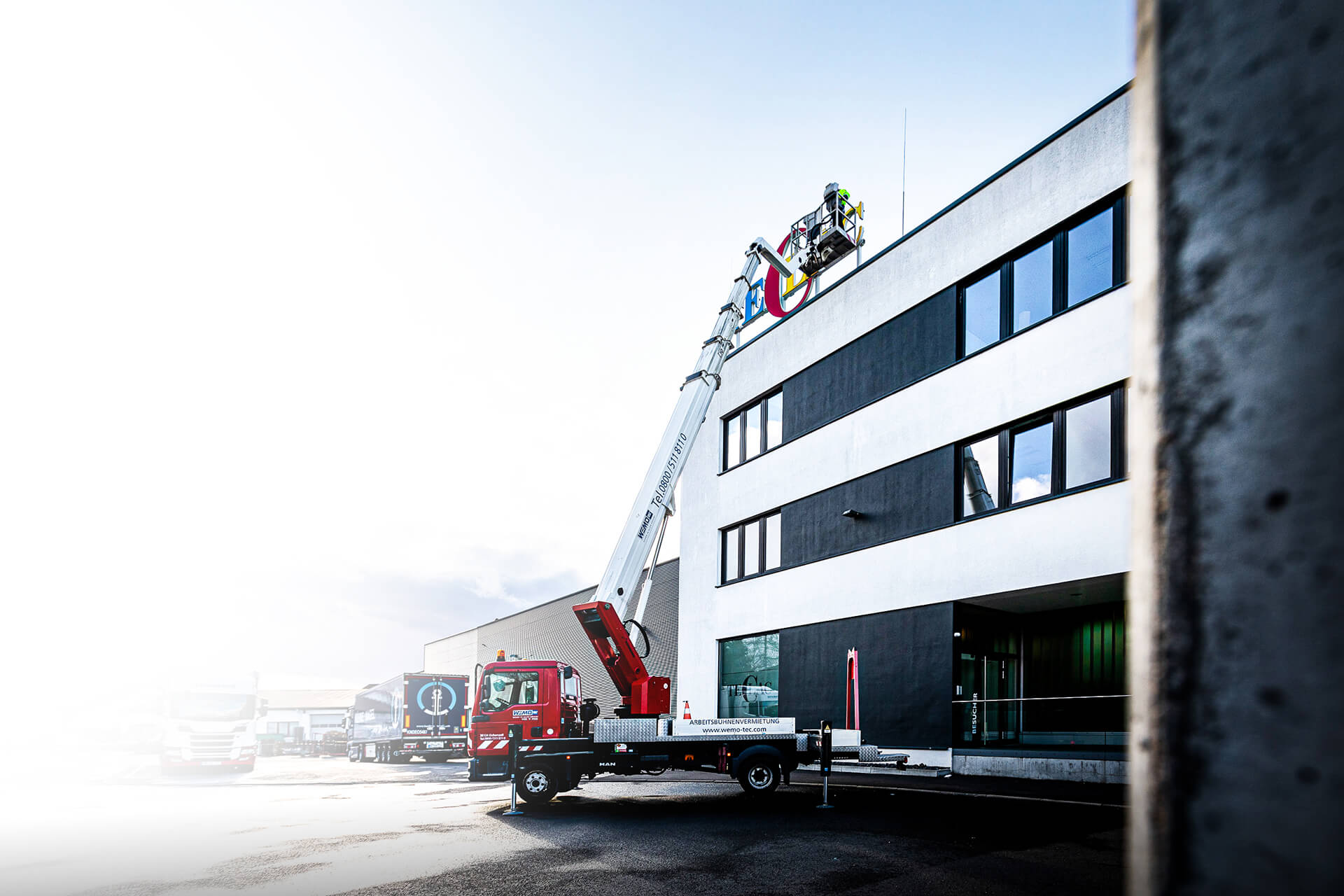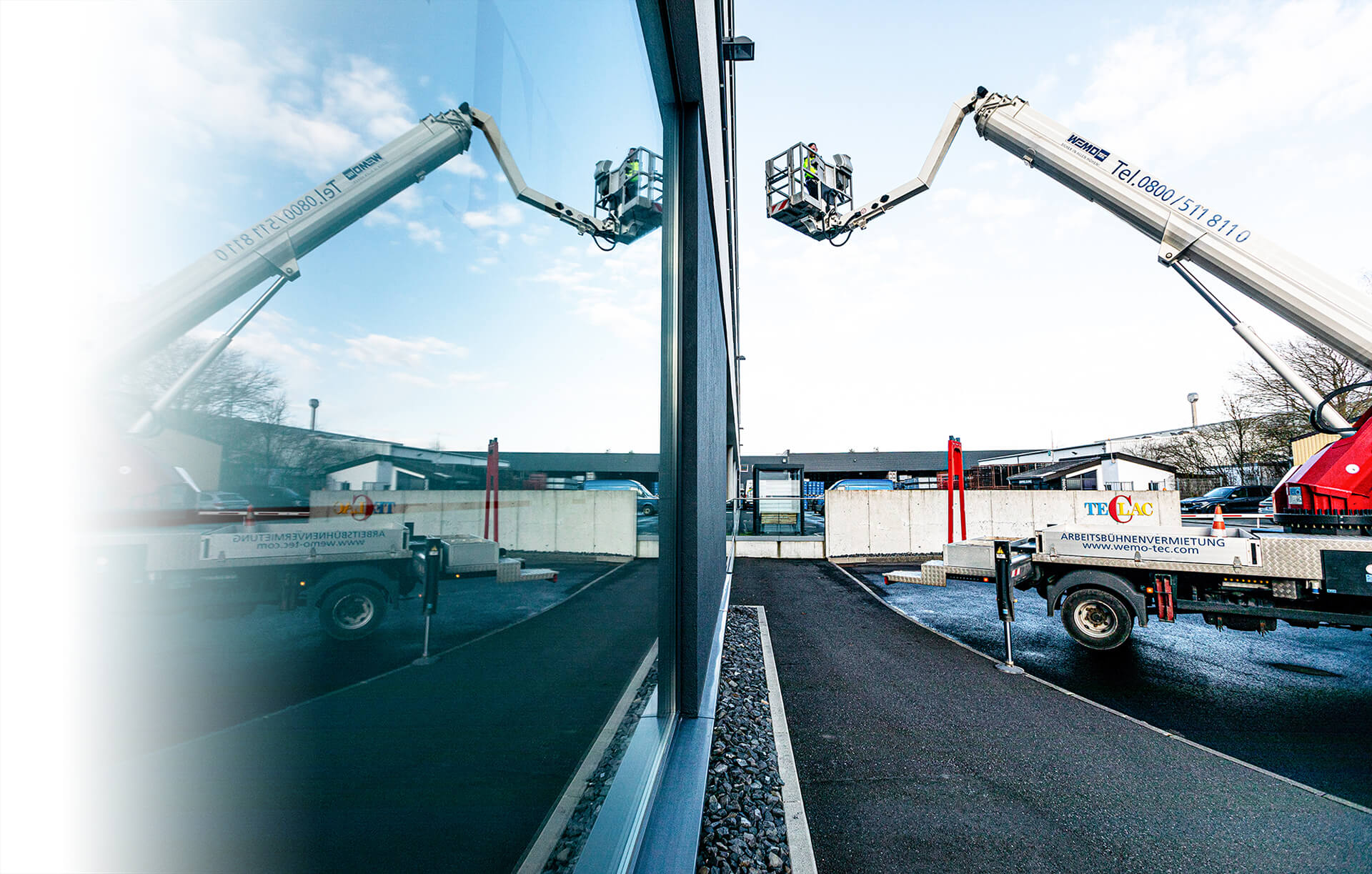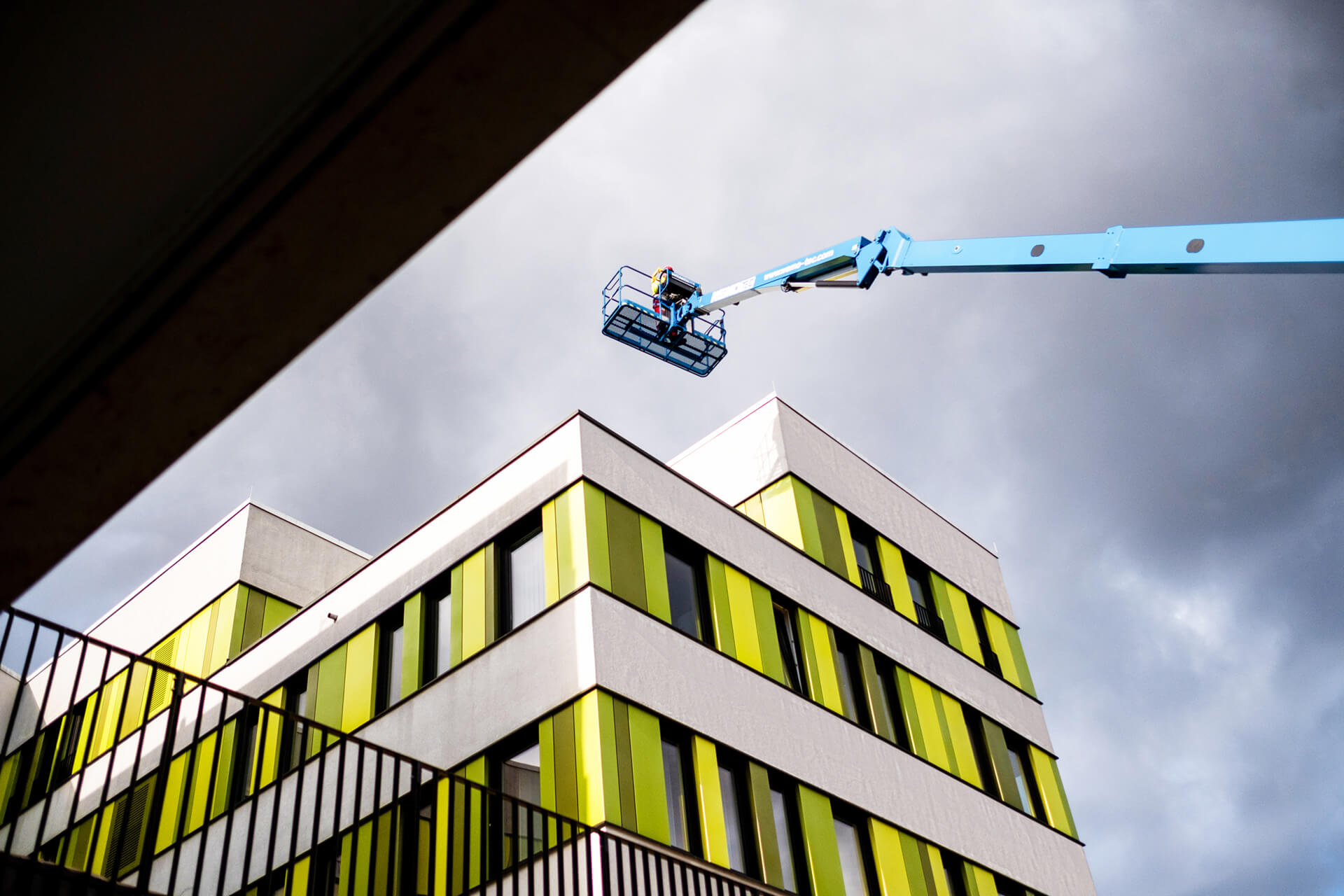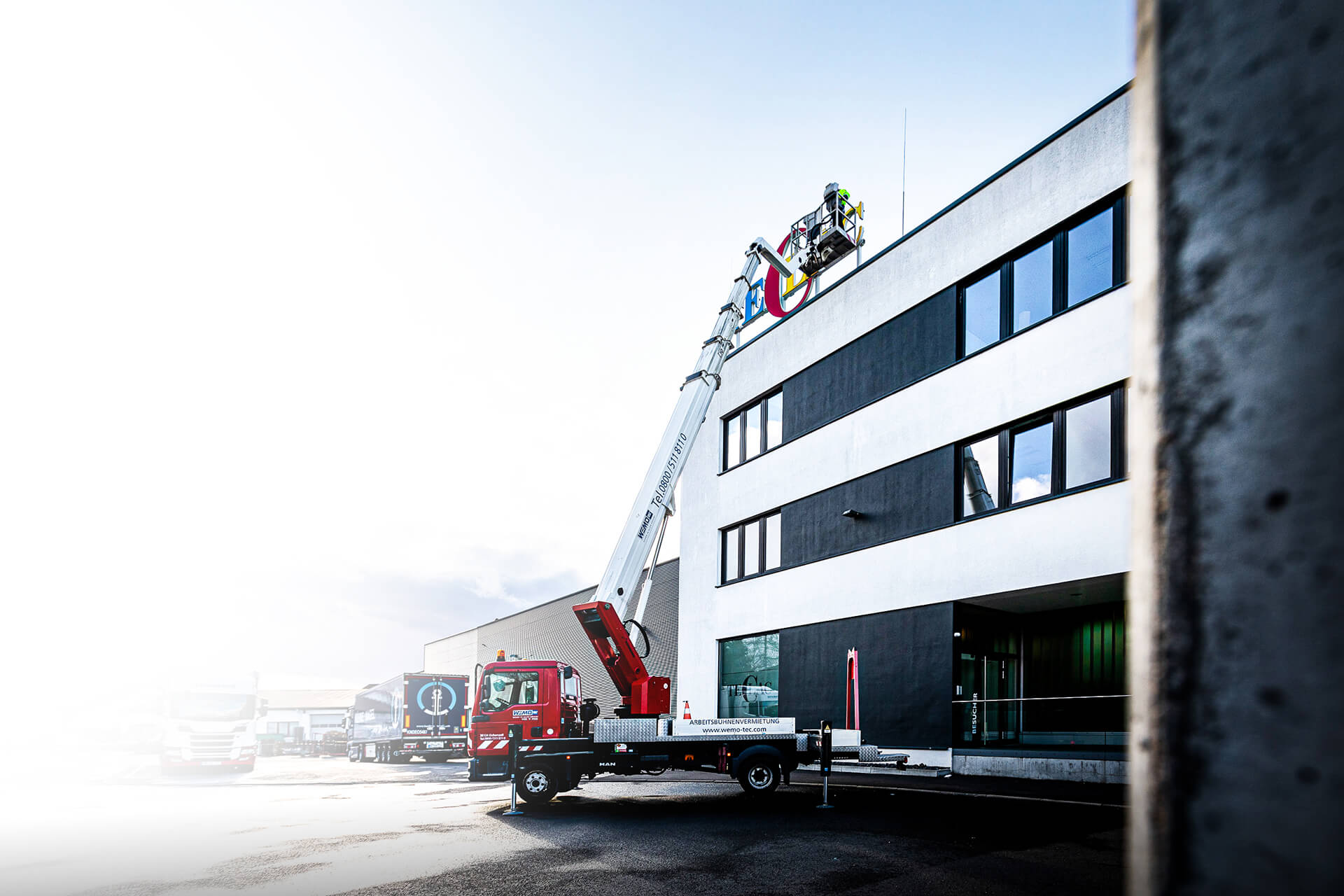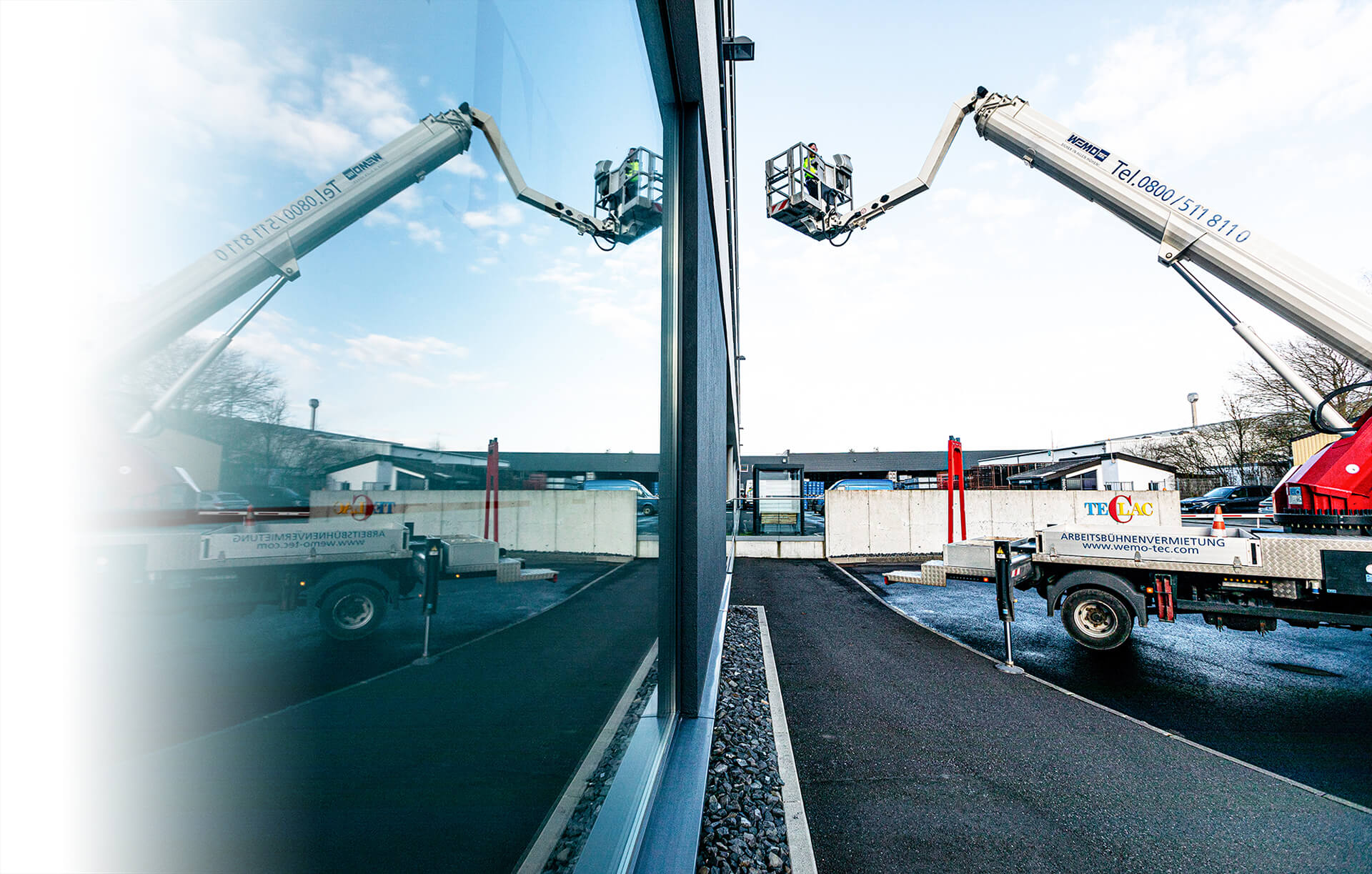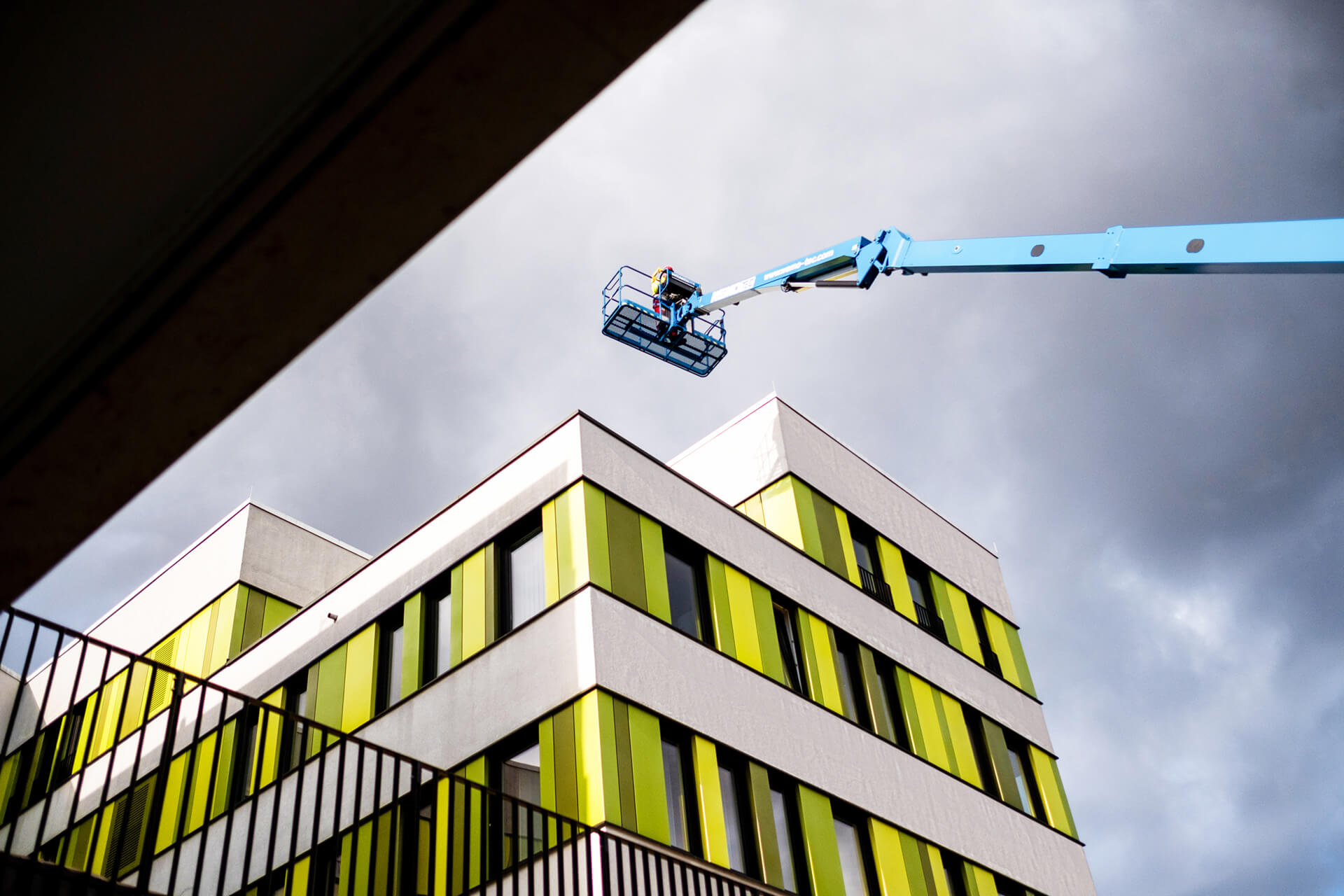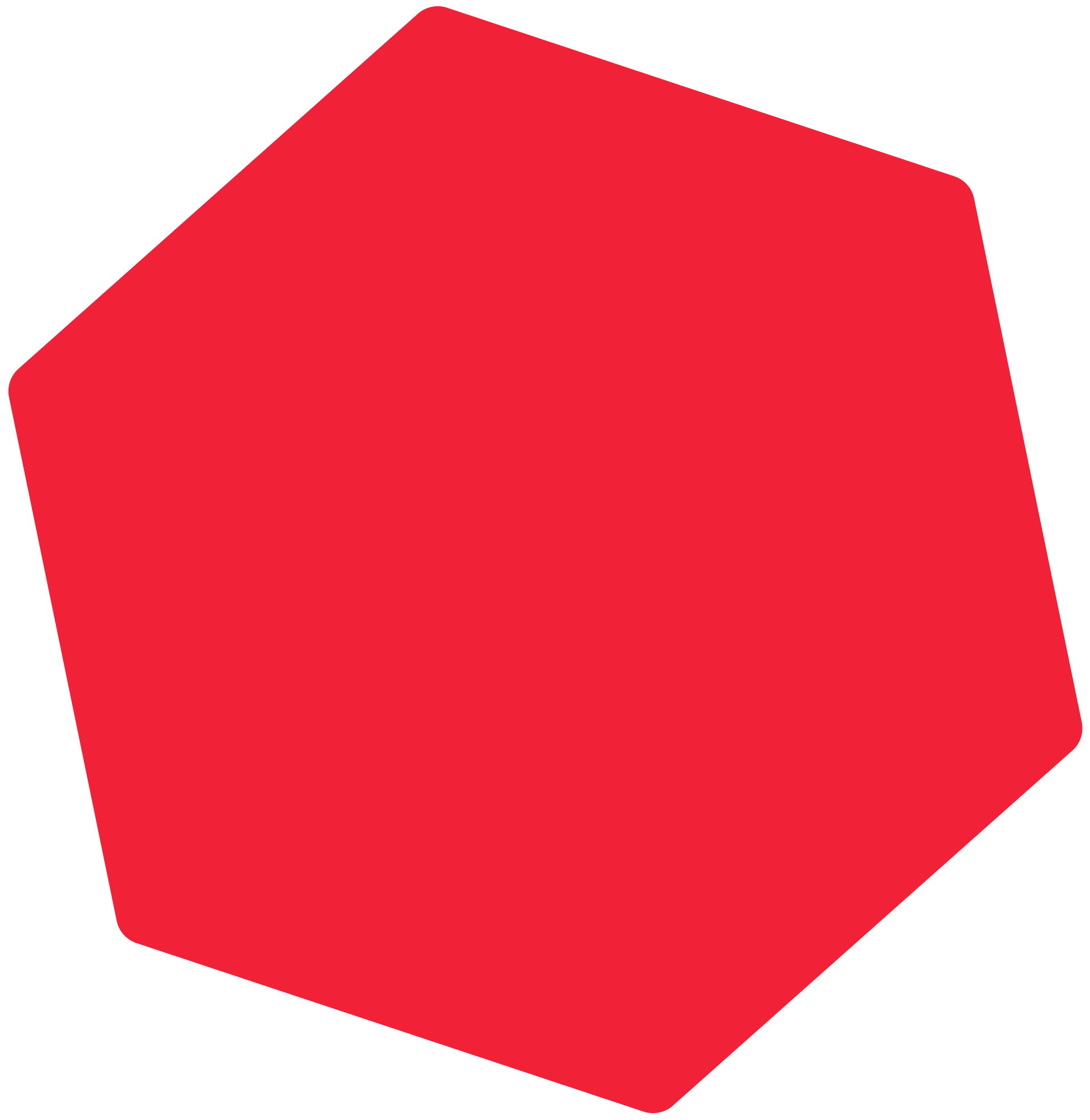 RENTAL OF
WORK
PLATFORMS
AND LIFTING
TECHNOLOGY
Adequate solutions
for all kind of
application fields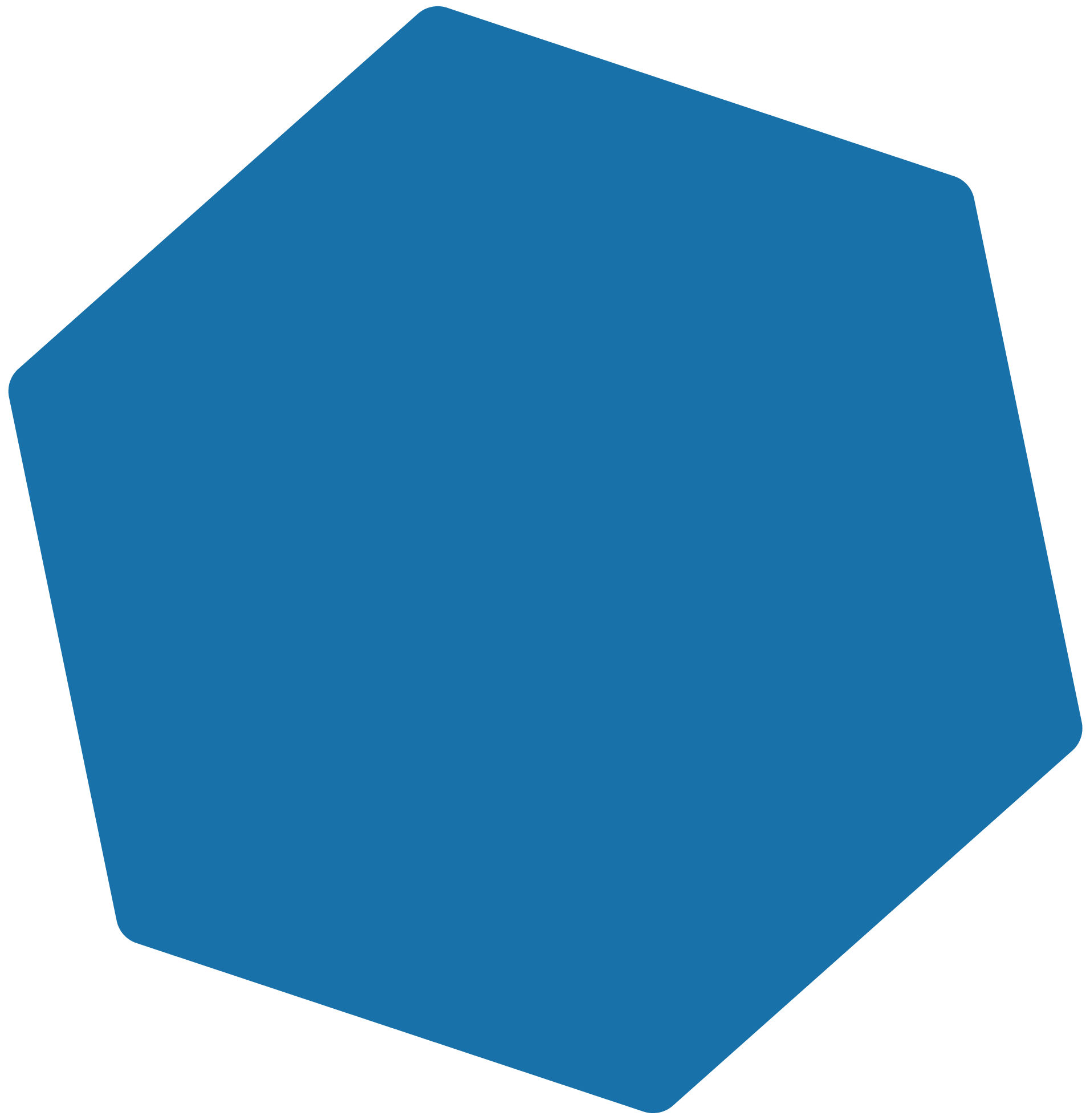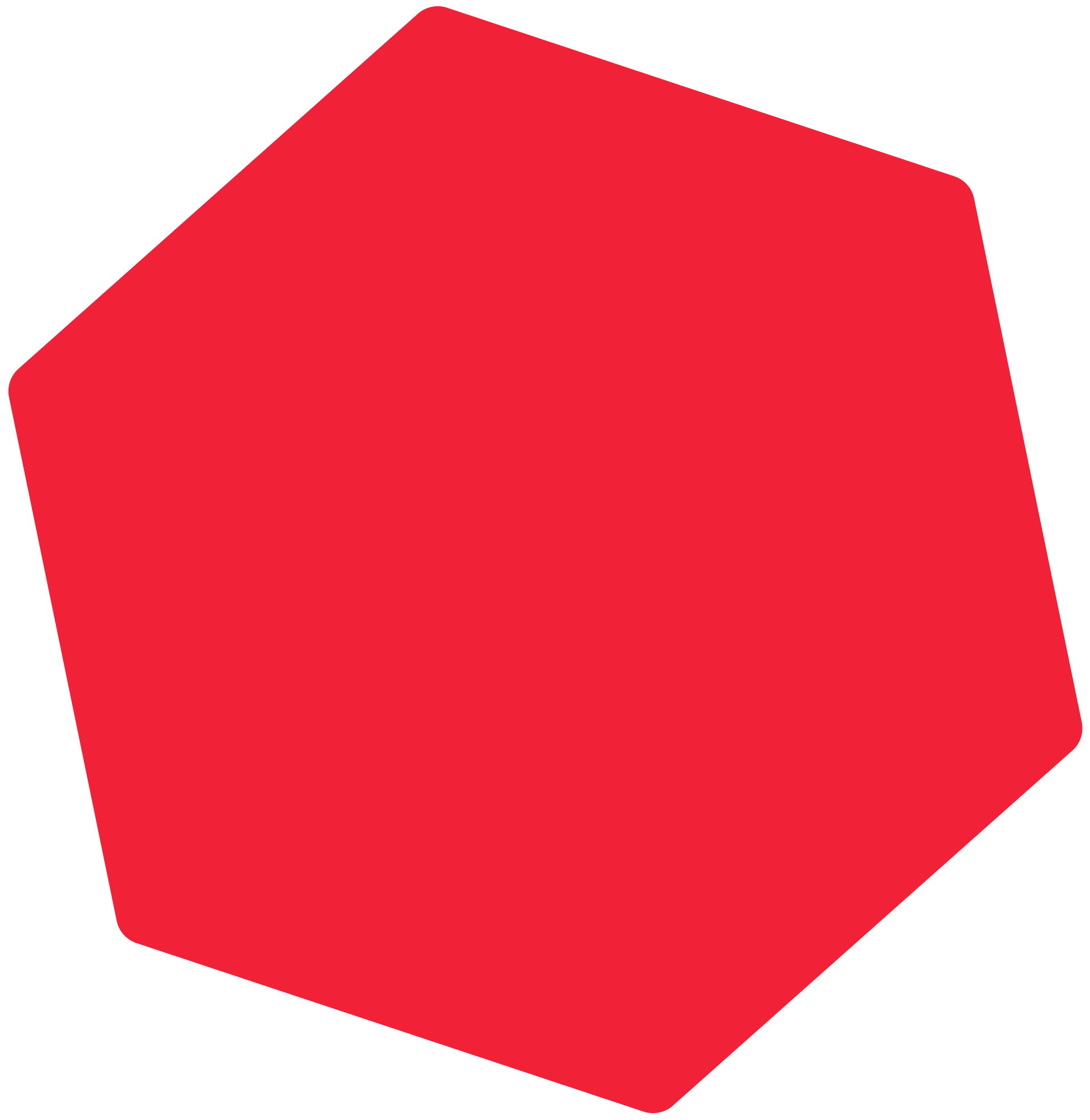 RENTAL OF WORK
PLATFORMS AND
LIFTING TECHNOLOGY
Adequate solutions
for all kind of
application fields
Trailer mounted platforms
By renting our trailer work platforms, you will benefit from a series of advantages.
Articulated telescopic platforms
Depending on your location and purpose, we will provide you with variants equipped with electric, hybrid and diesel drives.
Telescopic platforms
The telescopic platforms are ideal to be used in areas having accessibility issues and in rough terrain.
Truck mounted platforms
The truck working platforms, also called "Steiger" (in English: "riser"), are mobile and flexible in use. They offer the opportunity of changing locations in a relatively easy way – even over long distances.
Scissor lifts
The scissor lifts are used for vertical work at heights, both indoors and outdoors.
Telescopic mast platforms and more
Our telescopic and vertical mast platforms as well as the passenger lifts are self-propelled platforms with the most reduced dimensions. They are perfectly suitable for all works to be executed in narrow and angled interiors (for example in the high-bay warehouses).
Mini cranes
As compact power packs, our mini cranes are an indispensable support on numerous construction sites.
Vacuum lifting technology
Thanks to our vacuum lifters, glass, panel and sandwich element assemblies can be executed in an easy and time-saving manner.
Telescopic forklift
Depending on the scope of application, these devices can be used as a forklift, crane or work platform.
Industrial forklifts
Agile specialists: Our front forklifts equipped with electric, diesel or gas drive support our customers to carry out all their logistics tasks.
ADDITIONAL ACCESSORIES:
Attachments

Access ramps

Roadway slabs

Fork extension

Transport trailer and much more
Contact person in your region
Rental station Eichenzell/Fulda
Bürgermeister-Ebert-Straße 17
36124 Eichenzell b. Fulda
T  +49 6659 86-300

Rental station Groß-Umstadt
Otto-Hahn-Straße 3
64823 Groß-Umstadt
T  +49 6078 93042-0
Pick-up station Aschaffenburg
Contact via rental station Groß-Umstadt
Aufeldstraße 11

63741 Aschaffenburg
Nürnberger Straße 131a
97076 Würzburg
T  +49 931 207400-0
Pick-up station Schweinfurt
Contact via rental station Würzburg
Hafenstraße 1
97424 Schweinfurt