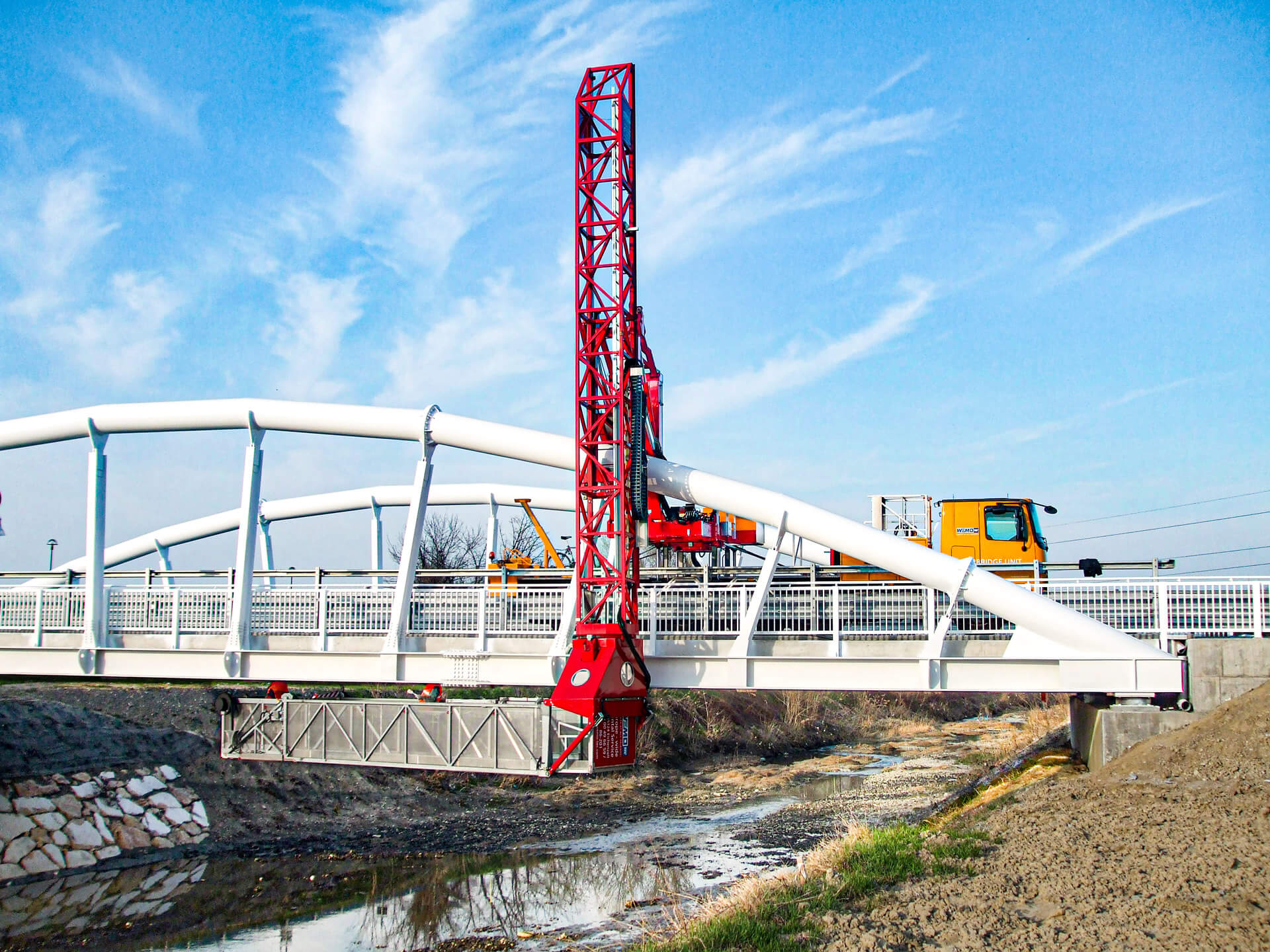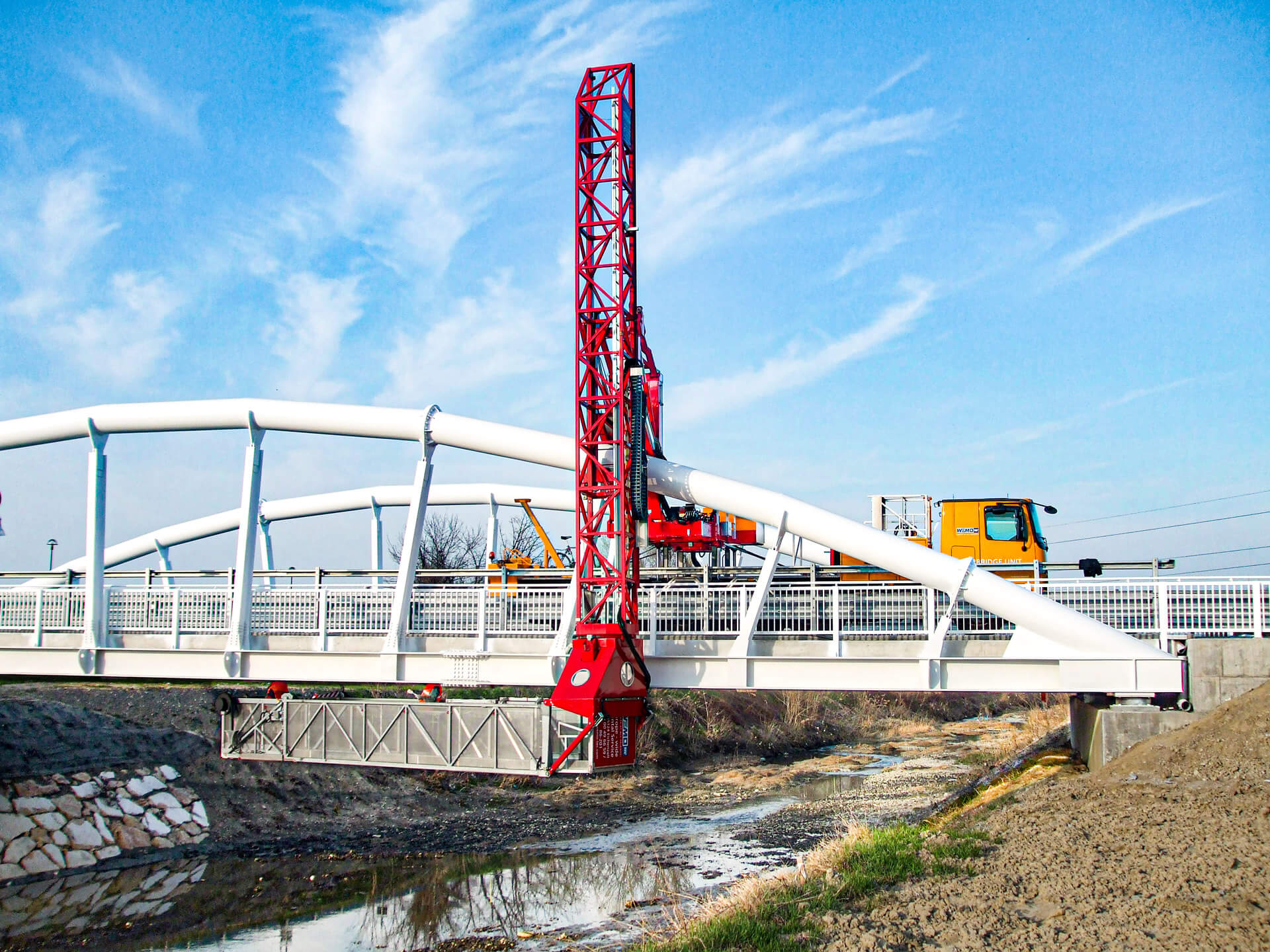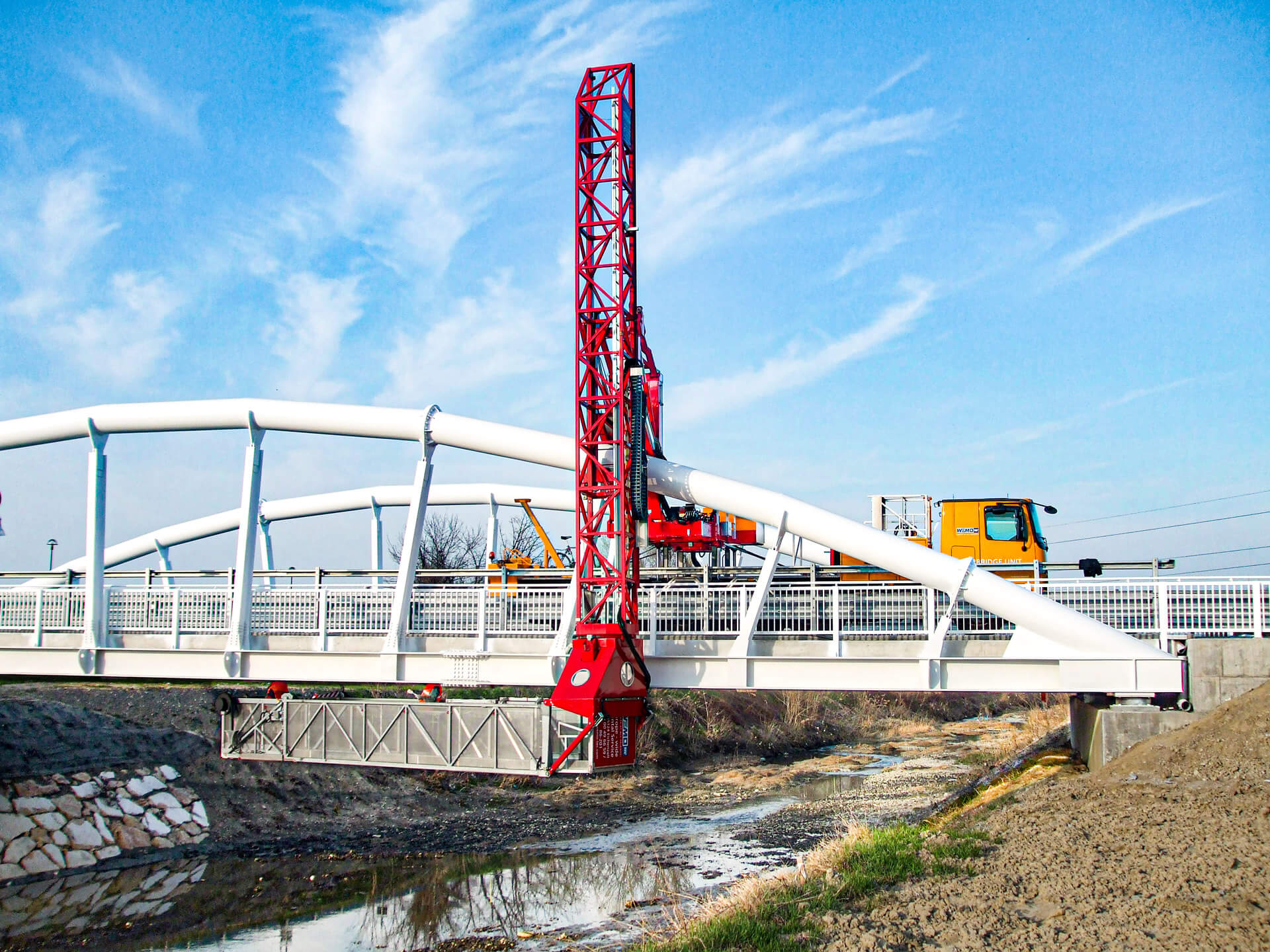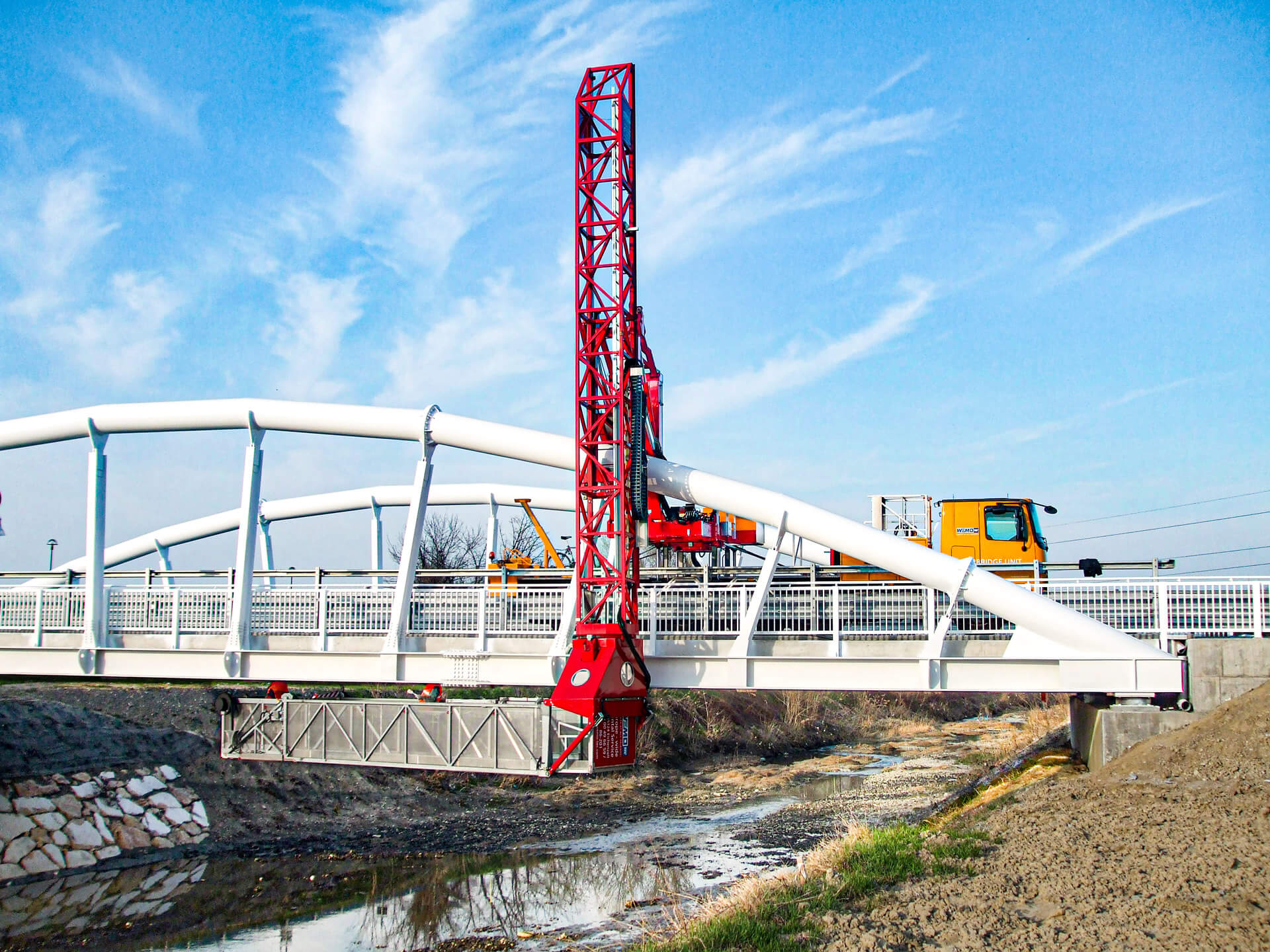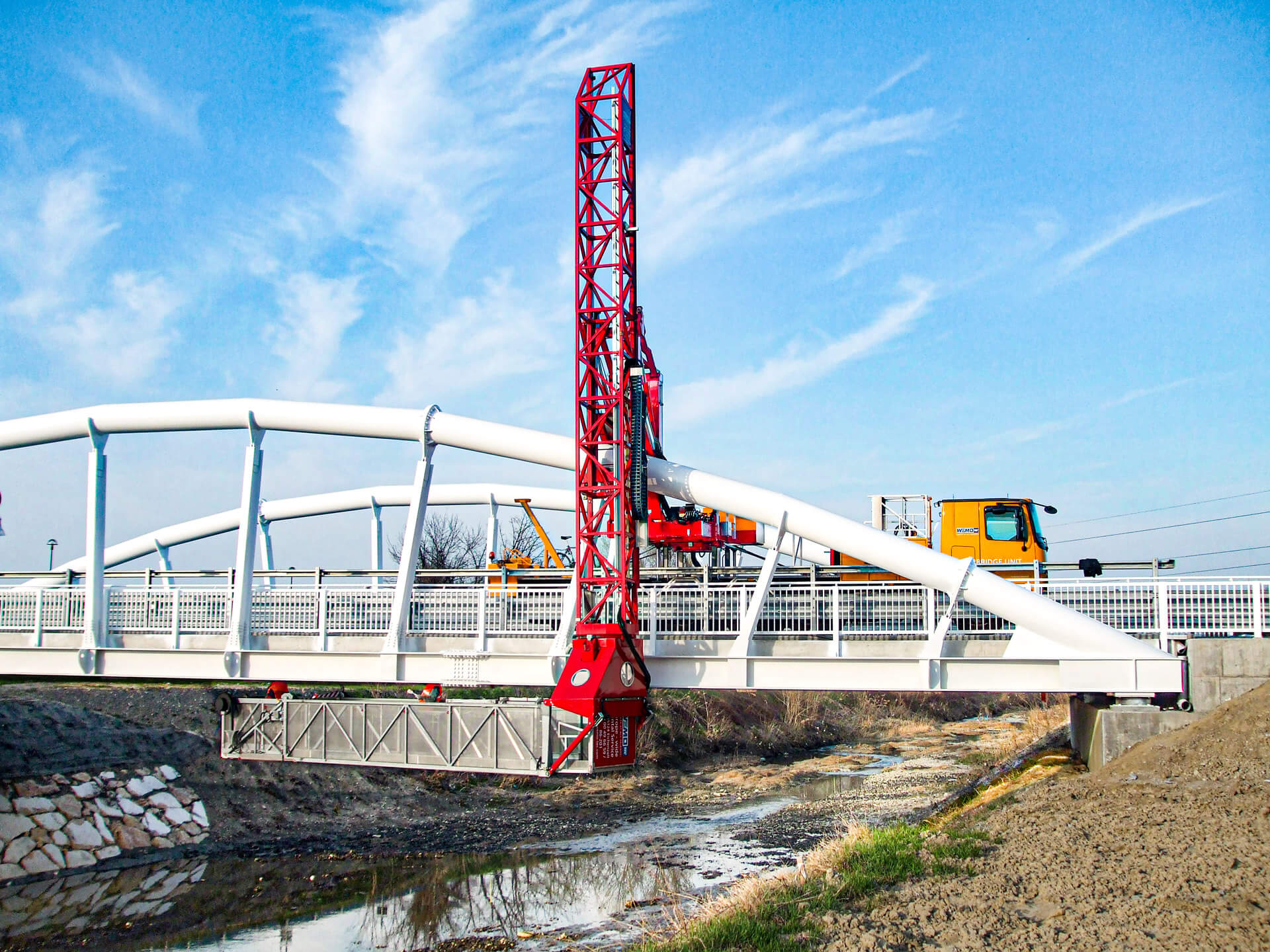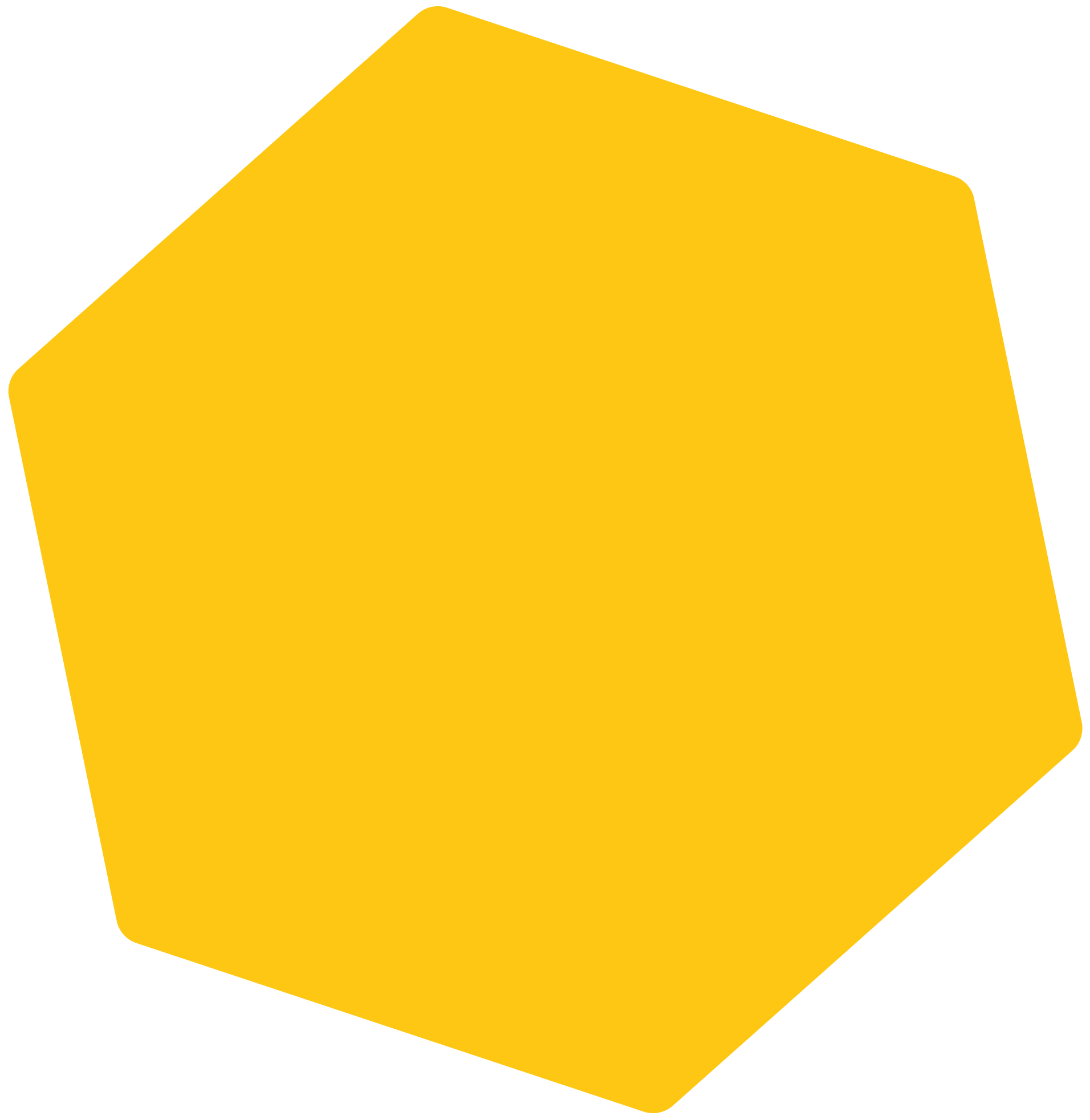 RENTAL OF BRIDGE
AND TUNNEL
ACCESS
TECHNOLOGY
The perfectly
suitable special
device for every
bridge inspection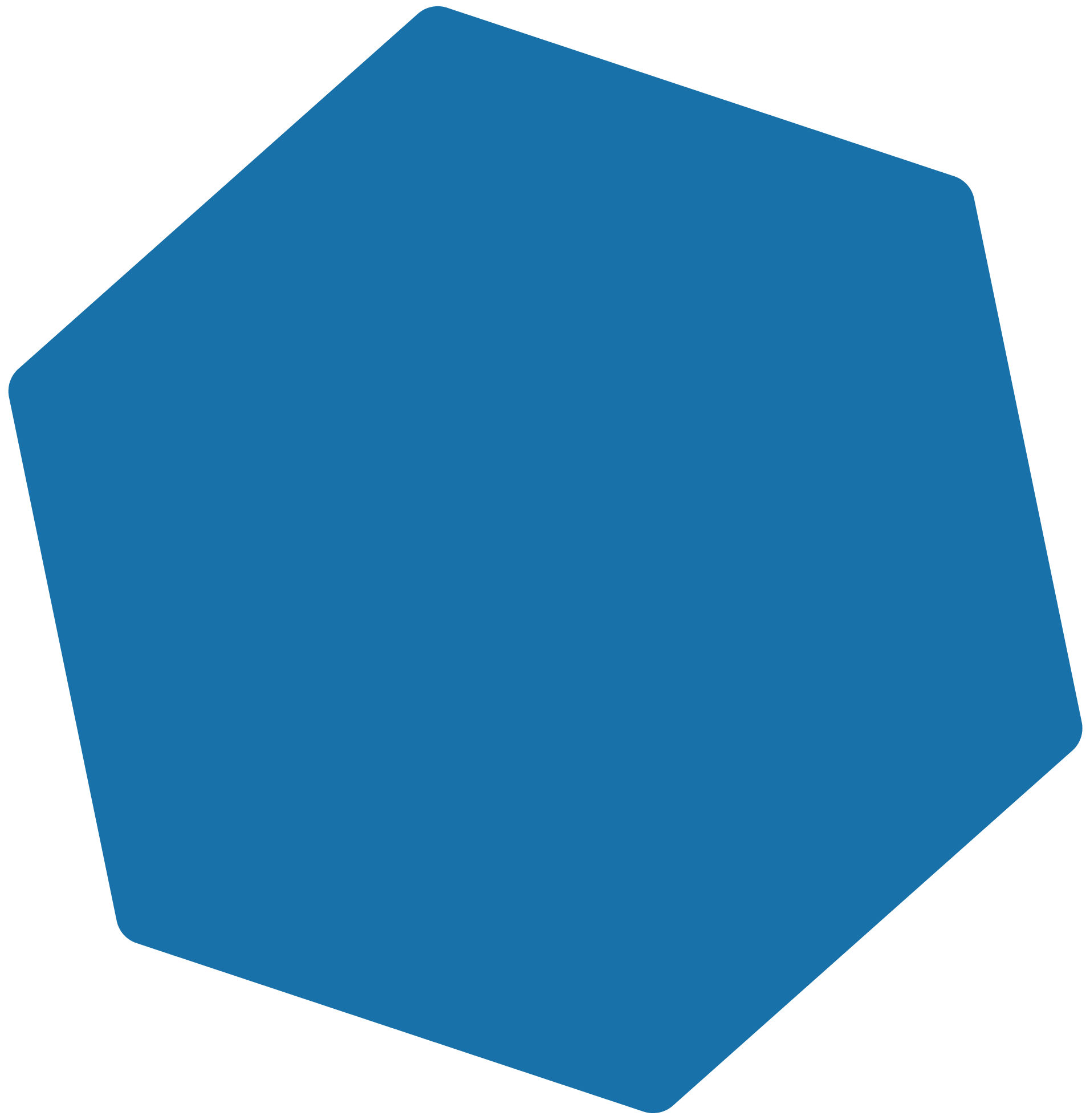 RENTAL OF BRIDGE
AND TUNNEL
ACCESS TECHNOLOGY
The perfectly suitable special device for every bridge inspection
Bridge and tunnel access technology
Experience and competence: The company WEMO-tec has been providing expert support for bridge and tunnel inspections for more than three decades. We rent modern bridge inspection devices and modern tunnel inspection devices for areas of application in the fields of examinations, repairs, renovation and installation works. Since we have the largest fleet in Europe, we are able to offer you tailor-made technologies for your projects – in Germany and throughout Europe.
As a long-term partner of Deutsche Bahn (German Railway Company), we are able to offer you a flexible device in the field of road rail access technology. With this technology you can test railway bridges in steel framework construction. The device is able to work both downwards and upwards. Upon request, our highly trained train drivers will offer you their support during the operation.
Would you like to get more information about our range of services, or would you like an individual advice? Kindly talk to us!
Platform devices
In many cases, the range of bridge inspection devices is crucial for the choice of your device.
Remediation equipment
The solution for a long-term renovation with the smallest space requirement and
a high level of effectiveness.
Bucket-type devices
For difficult-to-access bottom views on bridges equipped with wide outer caps, truss areas, bracing elements or noise barriers.
Trailer devices
Our trailer devices can be used for a wide variety of inspection, renovation, and maintenance work in the course of bridge inspections.
Road rail access technology
As a contractual partner of the German Railway Company Deutsche Bahn AG, we are able to offer you the special equipment to inspect your railway bridges.
Tunnel inspection devices
The company WEMO-tec has developed special devices to carry out these tunnel inspections and other kinds of renovation works.